The Washington Society for Jungian Psychology
Meet Other Jungians and Discuss Lectures and Ideas
The Society has created two forums for members and others interested in the psychology of C. G. Jung to share ideas and discuss recent events.
The first is our WSJP Message Board. Here, members and friends discuss recent program and lectures, current events, or maybe even share a recent dream. The web board is organized by topic and is very simple to use, even for beginners. Anyone can participate, though you are required to register a unique e-mail address.
The second forum is our own e-mail list server, powered by eGroups. The name of our e-mail group is www.jung.org, and when you sign up for it, you can send e-mail to all other group members just by sending it to jung-dot-org@egroups.com. Subscriptions to our group are moderated to protect our members from unsolicited commercial e-mail, and our sponsorship means that no advertising will appear on e-mail sent to the group! Please, feel free to join!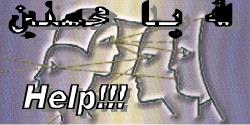 Front Page
Editorial
Spiritual Traditions
Mythology
Perennial Ethics
Spotlights
Epistemology
Alternative Medicine
Deep Ecology
Depth Psychology
Nonviolence & Resistance
Literature
Books & Readings
Art
On the Lookout